Safety Barrior Fencing
There Are Various Types Of Safety Barrior Fencing But As A Whole There Are Two Basic Types Depending On Function.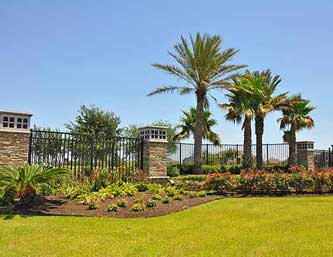 Safety Barrior Fence Categories
Safety barrior fencing can be categorized into two basic functions. The first category is to mark hazards and dangerous areas such as holes, trenches and even overhead falling objects. This type of fence is mainly used to protect and alert workers from hazards during an on-going construction. The second category can be considered as a security barrior which serves to keep unauthorized personnel from entering restricted areas. This type of fence offers protection and safety as well when the restricted area presents a hazard or possible injury to unsuspecting or inexperienced personnel. There are standards for both types of safety fencing, these standards are established and maintained by the Occupational Safety and Health Administration. It is also important to note that county regulations governing Safety Barrior Fencing may need to be followed as well.
Pool Yard Safety Fencing
One type of Safety Fencing regulated under the Texas Health And Safety Code concerns pool yard enclosures.
Just a few of these regulations are:
Height of enclosure must be at least 48 inches measured from the ground up.
Openings below the enclosure may not allow a sphere 4 inches in diameter to pass thru
Gates must be self-closing, self-latching, lockable and open away from the pool.
Use of chain link fencing is prohibited for new construction
To view the Texas Health and Safety Pool Enclosures code
click on the link below:
HEALTH AND SAFETY CODE TITLE 9 POOL YARD ENCLOSURES