Rockin' D Fencing Has Been Providing Professional And Quality Baytown Fence Services To Customers In the Baytown, Texas Area Since 2002.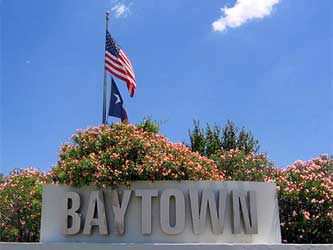 Baytown is largely an industrial community located on the Gulf coastal plain and as such requires a Baytown Fence Company experienced in the many aspects of commercial, agricultural and residential fencing. The plants and vegetation in and around Baytown are mostly classified as temperate grassland and marshes. Indeed the city and municipalities of Baytown have been built on reclaimed marshes, swamps, and even prairies. Any Baytown Fence Company has to take this type of location and geographical challenges under consideration when planning a new fence project. Coupled with the many building codes, zoning requirements and even homeowners' associations finding a company offering Baytown fence services can be intimidating to say the least. Rockin' D Fencing has been in business since 2002 and during this time we have planned and built fences in all types of locations and our finished product has always been on par or exceeded any current building codes and requirements.
Baytown Fence Services
Rockin' D Fencing proudly offers Baytown fence services to the citizens and business's of Baytown, Texas. Our fence services include removal of any existing fences plus determining the purpose of and type of fence required. This places Rockin' D Fencing's Baytown fence services a step above your average Baytown Fence Company.
Baytown, Texas Fence Company
To provide Baytown fence services and gurantee customer satisfaction a Baytown, Texas Fence Company has to answer three very important questions.
What purpose will the fence serve?
Will there be any children, pets or animals exposed to the fence?
What type of fence and materials will be used and are requested or required by all concerned?
After determining these three items Rockin' D Fencing serving as your Baytown, Texas Fence Company will plan and construct your fence and exceed all expectations.