Rockin' D Fencing Provides Quality And Professional Bellaire Fence Services To Customers In the Bellaire, Texas Area Since 2002.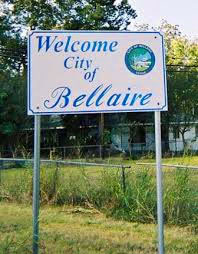 A Bellaire Fence Company starting a fence project in Bellaire, Texas must first take into account that Bellaire is primarily a residential district with a few light business's and some expanded corporate buildings. Any Bellaire Fence Company may well be required to satisfy the specifications of a homeowners' association, consider zoning regulations and obtain a building permit. Another consideration that must be taken into account is the type of land the fence project is being considered for. Bellaire, Texas is mostly prairie land, the type of soil is referred to as 'Texas Black' which is a soil high in clay content. This type of soil swells significantly during wetting cycles and contracts during drying cycles. As a Bellaire Fence Company Rockin' D Fencing will take into account all these factors when planning your fence project.
Bellaire Fence Services
Bellaire Fence Services provided by Rockin' D Fencing include will take into account the type of land and soil content the fence, patio or deck will be constructed on. Our structures are built to stand the test of time and purpose. As a Bellaire Fence Company Rockin' D Fencing stands by our Bellaire Fence Services.
Bellaire, Texas Fence Company
Bellaire, Texas was once a ranch belonging to William Rice and purchased in 1908 by William Baldwin. At that time the property was little more than prairie land. in 10 years the population of Bellaire, Texas was a mere 200 but now has grown to a thriving community of about 20,000 citizens with agricultural, commercial and residential fencing needs and requirements. Rockin' D Fencing will work for you our customer continually striving to be your premier Bellaire Texas Fence Company.